We make web design in Brisbane easy!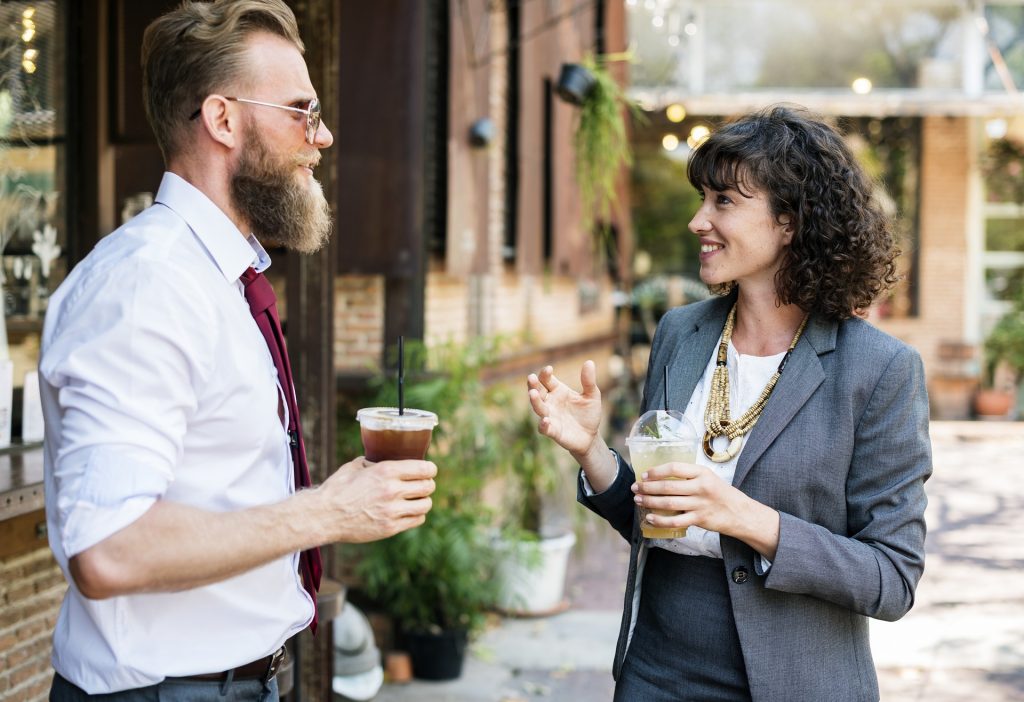 It's a bold claim but we stand behind it all the way. Our team makes setting up and maintaining a website hassle-free, so you can get on with more important tasks – like running your business.
Okay, so having a website sounds great, but many of you might be asking yourself whether your business actually needs one. What do you have to gain having a website?
To answer these questions here are just a few of the benefits of having a website for your company:
1. Connect With Customers Already Searching For Services
Right now, somewhere on the web, someone is searching for the exact services or products your company offers. But if you don't have a website – they can't find you!
We know that getting a website up and running can be a daunting task, that's why we pride ourselves on offering affordable services in web design Brisbane businesses can rely on.
2. Bring Authority To Your Brand
Having a well designed, easy to navigate website will immediately put you one step ahead of your competition. Your potential customers can see that you are a trusted authority and it gives you a platform to build that trust and grow your brand.
When users reach an ugly, disorganized website they immediately lose – no matter how amazing the products or services might be. A well-designed website, crafted with the customer in mind, demonstrates that your business is legitimate and credible.
Your branding is what sets you apart. A website is a perfect place to show your clients what makes your business different, what you stand for and what makes your offer unique.
3. Generate More Leads and Sales
Every business would love more sales, right? The good news is that a website can help you achieve this.
Think of the internet as an immense city, full of row upon row of streets. Your website is your address in this online world. But with millions of addresses how will your customers find you? Well, that's where the robots step in.
Today's powerful search engines (like Google) guide users to the right websites based on the information they type in the search bar.
This means that with the right website design and SEO (Search Engine Optimization) strategy your business can pop up whenever a client searches for service or products you offer. More visitors = more leads = more revenue!
Not quite sure what an SEO strategy is? Don't worry, we offer a full range of SEO services with our packages of web design Brisbane business are looking for. We'll find the right keywords and put your business on the map.
4. Cost-Efficient Way To Promote and Advertise
When it comes to marketing there's no denying that having a website can save you money, especially if your business is still relying heavily on paper or print advertisements.
You can reach a larger audience for considerably less using digital marketing, and focus on re-targeting existing clients.
5. Showcase Work and Skills
Telling customers what you are able to offer them is great, but showing them is even better! A website is an ideal place to showcase examples of your past work, product catalogs, menus, great client reviews and range of services.
These examples can make all the difference when a client is choosing whether or not to purchase from you.
6. Sell Products or Services Online
By integrating e-commerce into your site, you can sell your products to anyone, anywhere, at any time.
By using your website to generate leads, educate clients, facilitate their purchase and answer their after sales questions, your business has the potential to generate sales passively, without much intervention needed from you.
7. Quick Communication With Clients
Imagine being able to update clients on the latest industry news, product arrivals or special offers – instantly. Picture what that could do for your business.
You can also use your website to collect feedback from clients using questions and surveys. This valuable information can help hone your marketing and increase your offering.
8. Improved Customer Experience
Unlike you, your website is available 24 hours a day, 7 days a week. This means that you have the ability to offer your clients more options.
People today want instant gratification and they expect a business to have a website capable of providing the information they want. They want answers to their questions now, not just on Monday morning at 9 am when you open up shop again. And if they don't find what they are looking for they will simply go somewhere else that will give it to them.
A website can help improve your client's experience including a FAQ (Frequently Answered Questions) section. Customers can get quick answers to their queries without needing to send an email or make a call.
9. Expand Your Reach
With an online presence, you have the chance to reach so many more potential customers – and it's never been any easier. Want to take your business global – why not?
Ready to make a massive difference to your business?
If you need a way to reach more potential customers, increase your sales revenue, advertise your skills, make a name for your brand or simply connect with your existing client base – a website is the right choice for you.
Here at Rank Online Australia we create web design Brisbane business need, contact us today and let's discuss how we can help you! Contact us anytime clicking here.