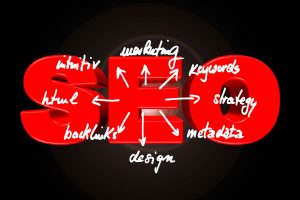 Search engine optimisation has become one of the most essential methods of driving traffic to a website, and as an agency that offers top-quality SEO services Brisbane based and all around Australia, we know how important your search rankings are!
No matter how big or small your business, going online is one of the most important decisions you can make when it comes to marketing and the acquisition of more customers. Setting up a website, however, is only the first step to ensuring the success of your efforts to target more customers on the internet. While paid advertising is a sure way to gain customers quickly after your company's website goes online, it can be costly in the mid to long run. Ultimately, search engine optimisation, or SEO for short, is one of the most beneficial online marketing techniques for long-term success, especially when targeting a local audience.
What Is SEO And Why Is It So Important?
SEO is a series of methods that are implemented to gain better rankings in search engines, with Google holding the most impressive search statistics and the largest market share of all search engines. Implementing SEO to rank a website in search engines involves a series of techniques, with some being implemented directly on the website and other techniques being executed off-site to help boost the relevancy and authority of the website.
The process of performing optimisation for improved rankings can be quite complicated. Google and other search engines look at many factors while deciding where to rank a particular webpage for specific keywords. The SEO specialist starts the SEO process with keyword research, which allows the SEO company to identify keywords or search phrases that your target audience is searching for. Once the right keywords have been identified, a series of techniques need to be implemented to help Google identify your site as a potential result when someone searches for those keywords.
A recent publication reports that more than 63,000 searches are performed on Google's search engine every single second. Millions of people are continuously searching for a variety of topics on the internet – including businesses like yours in their local area. SEO services Brisbane company Rank Online Australia knows this well, so whether you own a restaurant, a computer store, a medical facility, a legal practice or a mechanics shop, through the right approach to SEO services, you can show up when someone near you searchers for a business in your industry.
Most Important Search Ranking Factors
Google and other search engines look at different elements of a website's SEO status while determining its position in search results. While the specific algorithm of Google is not known, one publication announced the general findings that have been made regarding the specific ranking factors that Google does seem to pay attention to. According to this publication, direct visits to a website is one of the most important factors, followed the time visitors spend on a website, the number of pages browsed per session and the website's bounce rate. Backlinks are also considered important when it comes to ranking in Google.
In 2018, approximately 52.2% of all website traffic will be generated from mobile devices. This goes hand-in-hand with the recent update to Google's search algorithm, giving priority to websites that are mobile-friendly over those that are not optimised for mobile viewing. This makes it essential for the mobile-friendliness of a website to also be considered a vital factor while optimising the website for better performance in search engines.
Paid Advertising Versus SEO
Many businesses turn to paid advertising over SEO due to the immediate benefits that this advertising tactic has to offer, but when it comes to considering the longer-term benefits, it is clear that SEO is the winner of the two. When the right keywords are targeted with an SEO campaign, then a considerable amount of traffic can be directed to a website – and this traffic is sent to the website fully automated and without having to pay for every single click. Additionally, with more and more internet users starting to utilise ad-blocker software, SEO stands out since search results are not affected these plugins and applications.
Why Rely On SEO Services Brisbane Based Company Rank Online?
SEO involves a complex series of techniques that have to be implemented in the right way, making it essential to hire the right SEO specialist to ensure your company can rank, instead of being penalised due to improper SEO methods being implemented. We are an SEO company Brisbane based agency that has expert knowledge and experience providing a practical, customised approach to SEO services in order to help our customers outrank their competitors and put their website and services or products in front of their target audience.
Even though we provide our SEO services in Brisbane, we are of course able to assist businesses all over Australia, regardless of which city or state you are located. Rank Online Australia is a SEO specialist delivering the most effective approach to ensuring your business ranks effectively on Google.
When you choose to trust us with your SEO campaign, we guarantee to provide you with effective services that will not break the bank. We will provide a comprehensive analysis of your website's existing SEO status and then offer you a complete overview of what we can do to help you gain better rankings. We always go the extra mile to provide our customers with full transparency – we tell you exactly how we are going to help you rank and why these techniques are the most effective approach. If you are looking for SEO services in Brisbane or another area in Australia, then get in touch with us today!
Great quality SEO can take your business to a whole new level.