Website hosting and management are essential for ensuring your website continues to impress your visitors and turn them into customers – and with the best web hosting Brisbane based agency, you can be assured that your website is in the hands of an agency you can trust.
The design of a website requires a number of additional services to be effective and to provide your business with the desired results. Hosting and maintenance are two vital web management services that you need to ensure your website can be served to visitors at any time, with good website management you can be assured your visitors see your website in its best condition regardless when they access your website. In fact web hosting and web management services are essential in the modern day to a functioning professional site. Without hosting, your website cannot be served to a visitor.
The lack of proper maintenance also means your website will remain static and outdated, or worse unusable due to lack of updates and proper upkeep. This can more often than not lead to user confusion and once you lose their attention and confidence you rarely get them back, off to your competitors they go.
The Importance Of Web Hosting
As a web hosting Brisbane company we know the vital role efficient website maintenance plays in serving up a quality website to your potential customer – in fact, without reliable hosting services, visitors will not be able to access your website at all. The term 'hosting' refers to a directory on a web server allocated to an account that is connected to your website domain. When your domain is accessed a visitor, the DNA records of the domain points the browser in the direction of the web space that has been allocated to your account on the server. In turn, the files stored here are rendered in the web browser – giving the visitor the ability to navigate your website, browse through your services and products, and ultimately become a customer.
Different types of web services are often offered hosting servers to ensure the technology utilised in the development of your website can be served to the customer. There are also different types of web hosting services that can be utilised to store files that need to be served to your visitors. Shared hosting is the most popular option due to its affordability, but when more advanced features are built into your website, and your needs expand, then a dedicated server or a cloud hosting service may be needed.
The Importance Of Website Maintenance
As your business grows, your website will need services, details, pricing and products changed, updated. Many other changes occur as your business expands and as time goes , in fact in times of growth the goals of a business and website purpose can change significantly. This means that a static website that isn't regularly updated will not adequately represent your business on the internet and therefore to potential customers. Additionally, technologies used to develop and host websites also frequently change and become more advanced. Without supervised updates and checks on the back end of your site, you are really leaving it up to chance. Not to mention regular reporting on your site's performance, without that happening how do you expect to really know which parts of your website are or aren't working and find out where you can twig and adjust to increase your conversions.
Making use of website maintenance services are vital to the success of your online presence. By opting for an agency that can deliver regular maintenance, you can ensure that any updates you make to your business can immediately be reflected on your website. In turn, your customers are also kept up to speed on the latest changes and additions to your business.
There are many reasons why maintenance may be needed on your website, such as:
To ensure the backend runs effectively to avoid your website going down due to incompatible components or security breaches.
When you add new products or services to your range.
When you decide to run a promotion or offer customers a specific deal on products or services.
When you make adjustments to the pricing of your products or services.
When you move to a new location or open a new branch, or expand your team.
When updates are made to your terms and conditions or privacy policy.
When your contact details, such as your email address or telephone number, changes.
In fact anything that effects the usability, security or delivery of your business website.
By frequently updating your website, you are not only keeping your customers informed on your business operations and ensuring smooth running, but you are also showing search engines that your website is active and that you are attending to the relevancy of the content that is hosted on your website. This can have a positive impact on your website's performance in search results.
Maintenance And Web Hosting In Brisbane
Many companies offer single services such as web hosting, website maintenance or website design. This can be unfortunate as it means you have to deal with multiple companies due to the various requirements there are to running a website. However with web services company Rank Online Australia, you can get the entire coverage– we offer you everything that you need to create, run, host, maintain and promote your website.
Our hosting servers are top of the range to ensure your website is always online. This means visitors can land on your website regardless of where they are and what time it is and you have the confidence they see you in your best light. We also offer quality website maintenance services that ensure you can quickly get appropriate changes and updates implemented on your website. This will help you keep your customers informed of any developments in your business. Whether you have decided to run a promotion, add new products, update your prices or redesign your corporate identity – we are always ready to implement your updates quickly and effectively, ensuring your customers are able to see these updates as they happen.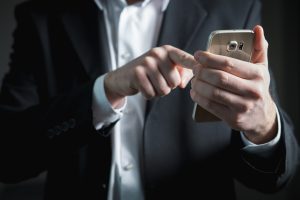 When looking for web hosting in Brisbane, or in fact any city in Australia, turn to us and we guarantee to take the pressure of hosting and maintenance off your back!
At Rank Online Australia we offer you tailored packages for web design, web hosting and website maintenance and management, ensuring your business is supported exactly how it needs, allowing you to focus on what you do best. Contact our team today and we can arrange a package to help you achieve your business goals.
We look forward to helping your business grow.