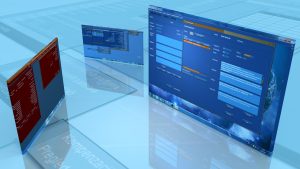 Simply having a website isn't a magic bullet for your business. In fact plenty would say having a poor functioning website does more damage to your business position in the market than not having one at all. Your website needs to add value to your business, and the most common way a good website does that is to provide targeted leads to continually grow your business.
Even if you have a website that looks good, does it actually do anything for your bottom line? More and more we meet with new clients who have a somewhat reasonable looking website, but it just doesn't do anything for them and definitely doesn't do what it should for them. The good news is, we know how to fix it. A website redesign is likely just what your business needs to gain an advantage over your competitors!
Thousands of local businesses have already utilised the internet to help expand their reach and gain more customers, as well as to increase their sales. A recent study found that up to 72% of people who conduct a local search end up visiting a store within their local area and up to 30% of all searches done on mobile are related to the physical location of a store. On the other hand, the study also found that as much as 88% of small business owners are not satisfied with the conversion rates of their online website.
Simply owning a website does not guarantee the success of your business on the internet. You need to make sure that your website can adequately serve your customers. An outdated website can quickly drive visitors away – and make them instead opt for a competitor who has a modern website that focuses the keys of user experience. Website redesign services offer business owners the opportunity to breathe fresh life into their old website, ensuring the business owner can also direct customers to the website with confidence.
The Benefits Of A Website Redesign
Technologies and frameworks used to render websites are always changing. What was considered to be trending and most effective three or four years ago are no longer as effective, as advancements in technologies have provided more appropriate solutions for modern websites. This makes it essential to frequently utilises web design services from a trusted and experienced agency, to help keep your website fresh and in sync with the latest available tools. Web Design & SEO Services Brisbane based Rank Online Australia has this all covered for your business.
Choosing to opt for a website redesign can have a number of benefits in store for your business, regardless of the industry you are targeting or the services/products you are providing to your customers.
Some of the benefits that the renovation of a website offers your business:
Recent updates to Google's search ranking policies introduced a mobile-first approach to ranking. Renovating your website includes making it more mobile-friendly, which will help you avoid being penalised due to improper rendering on mobile devices. This can already significantly boost your visibility in Google and make it easier for people around your area to find you when they need you.
Many businesses find that the bounce rate of their website is high, sometimes due to small design-related flaws. During a website renovation process, your existing website will be analysed to detect such flaws and correct them, which will ultimately help to keep customers on your website for longer and therefore also increase your conversion rate.
If your website is relatively old, then you can take advantage of modern designs through the use of a website redesign. Utilizing modern-day design frameworks and techniques will lead to a more attractive website that will also be easier to use for the visitor. This can lead to a higher retention rate of visitors and of course, more sales.
As new technologies are introduced, your website can be modified to take advantage of these technologies to deliver more useful features to visitors.Popups, newsletter subscription forms, and many other options can help you attract more sales.
Renovate Or Redesign?
When it comes to updating your existing website, you can choose between two primary options: to renovate your existing website or to instead opt for a complete redesign of your website.
Website Renovation – If your website already takes advantage of modern-day scripts and technologies, then simple structural and functionality updates can be used to deliver a faster, more attractive experience to the visitors, without having to change the entire design and layout. This is a more affordable option and is great for adding new services or products that you are offering your customers.
Website Redesign – In some cases, simple updates to an existing website may not be enough to give your business that advantage you need and the results you desire. When this is the case, then you may consider having the entire website redesigned. A redesign of your existing website will still utilise many of the existing information on your website but will provide you with an entirely new layout and design that will help you increase the overall conversion rate and customer acquisition of your online asset.
Why Choose Us To Renovate Your Website?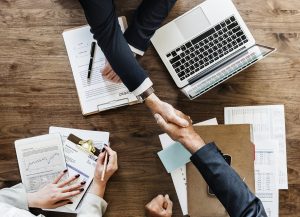 There are many agencies offering web design and SEO services in Brisbane and surrounding areas, which brings up the question – why trust Rank Online Australia with the renovation or redesign of your existing website?
The answer is quite simple – because we believe in taking a customised, personalised approach to the redesign of an existing website. When you opt to have your website renovated our web design services, we will offer you the complete package to ensure your business can better succeed on the internet.
Our process is quite simple – we always start conducting a thorough investigation of your existing website. Once we have analysed all of the available data, we give you an overview of what we can offer you – no generic suggestions, but rather a customised approach that is unique to your business and your website
Through this approach, we believe that we can better serve our customers. No matter the state of your website at the moment, when we are done with your website redesign, we will have it working the way it should and you will have a website you can be proud of!
Contact our team today to discuss all the options available to you.
We help your customers find you faster!